Gluten-free baking can be a challenge, but with the right techniques, ingredients, and understanding of gluten-free flours, you can create delicious baked goods without sacrificing taste or texture. In this Baking with Gluten-Free Flour Guide, I'll cover essential tips, tricks, and substitutions to help you master gluten-free baking.
Understanding Gluten-Free Flours
When baking with gluten-free flours, it's important to understand how they differ from traditional wheat flours. Gluten, a protein found in wheat, provides structure and elasticity in baked goods. Gluten-free flours lack this protein, which can lead to challenges in achieving the desired texture. Learn more about the science behind gluten-free baking here.
There are several types of gluten-free flours, each with unique properties. Discover the top gluten-free flour options and substitutes here:
Almond flour
Coconut flour
Rice flour
Oat flour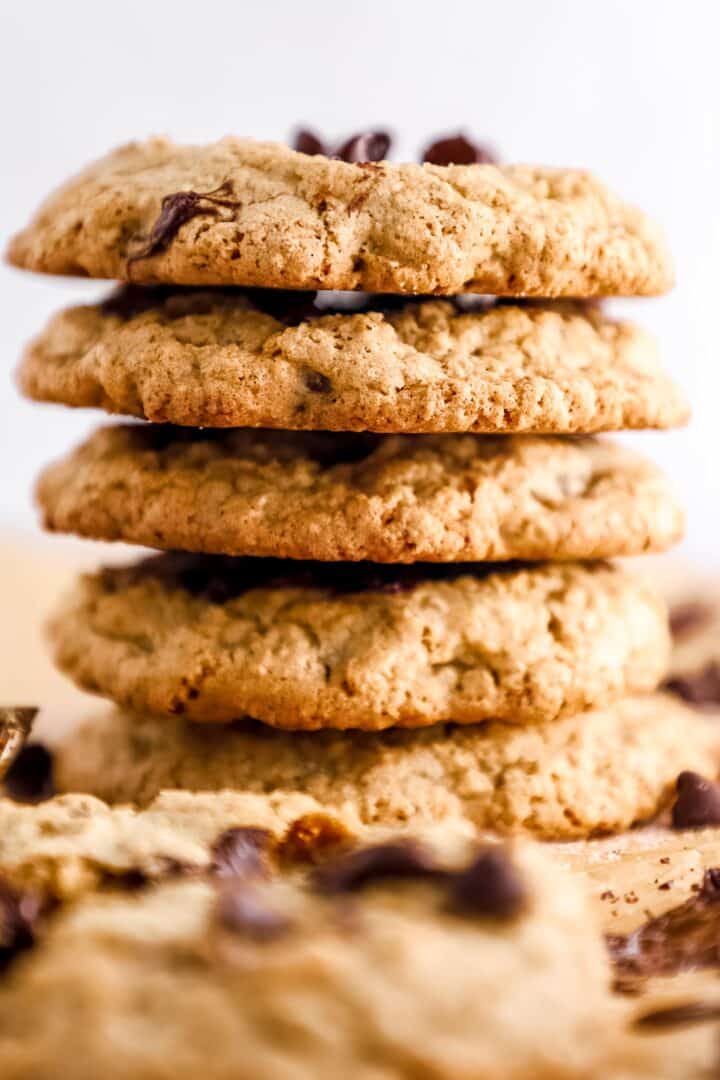 Tips for Successful Baking
Use a gluten-free flour blend: To mimic the properties of wheat flour, use a blend of gluten-free flours, which typically include a mix of rice flour, potato starch, and tapioca starch. Check out this gluten-free flour guide for more information.
Add binders: Xanthan gum and guar gum are essential binders in gluten-free baking. They help provide structure and elasticity to replace the missing gluten. Learn how to bake gluten-free without xanthan gum here.
Adjust baking times and temperatures: Gluten-free baked goods may require longer baking times or slightly higher temperatures to achieve the desired texture.
Common Gluten-Free Flour Substitutes and Their Uses
Cup-for-cup gluten-free flour blends: These blends are designed to replace wheat flour in a 1:1 ratio, making them a convenient choice for adapting recipes.
Almond flour: Use it in recipes like almond-based cakes, cookies, and pie crusts. Note that it may require extra binder and adjustments to liquids in the recipe.
Coconut flour: Use it in small amounts alongside other gluten-free flours. Due to its high absorption properties, you may need to increase the amount of liquid in the recipe.
Rice flour: A versatile choice, rice flour can be used in recipes like cookies, muffins, and pancakes. It works best when combined with other gluten-free flours and a binder.
Adapting Recipes for Gluten-Free Flour
When converting a traditional recipe to gluten-free, consider these tips:
Substitute with a gluten-free flour blend in a 1:1 ratio.
Add a binder like xanthan gum or guar gum (about ½ teaspoon per cup of flour).
Adjust liquid ratios as needed, since gluten-free flours have different absorption properties.
Gluten-Free Baking FAQs
Can you directly substitute gluten-free flour?
It's best to use a cup-for-cup gluten-free flour blend to directly substitute wheat flour in recipes. Additional binders or adjustments to liquids may still be needed
Does gluten-free flour thicken like all-purpose flour?
Yes, some gluten-free flours, like rice flour and cornstarch, can be used as thickeners in sauces and gravies. Be sure to cook them long enough to eliminate any gritty texture.
What is the trick to baking with gluten-free flour?
The trick to successful gluten-free baking is understanding the properties of different gluten-free flours, using the right blend of flours, adding binders like xanthan gum or guar gum, and adjusting liquid ratios as needed. It's also essential to be precise with measurements and be prepared to experiment with baking times and temperatures.
Baking with gluten-free flour may require some trial and error, but with the right techniques and ingredients, you can create delicious and satisfying gluten-free baked goods. By understanding the unique properties of gluten-free flours, using the appropriate flour blend, and incorporating binders, you can successfully adapt traditional recipes for gluten-free baking. Enjoy the process, and don't be afraid to experiment to find the perfect balance of texture and flavor in your gluten-free creations. Don't forget to check out these top gluten-free cereal brands for breakfast to complement your baking journey.