Brown butter, or "beurre noisette" as it's known in French, has been a beloved ingredient in both savory and sweet dishes, prized for its nutty, rich, and complex flavor. Its magic lies not just in its taste but in the fascinating food science that occurs during its making. In this exploration, we delve into the world of brown butter, from its creation to the unique properties that make it a culinary treasure.
What is Brown Butter?
Brown butter is essentially butter that has been heated until its water content evaporates and its milk solids caramelize, giving it a brown color and a toasted, nutty aroma. This transformation elevates the butter from a basic ingredient to something truly special.
How to Make Browned Butter
Making brown butter is a simple yet careful process. Here's how you do it:
Choose Your Butter: Start with a good quality unsalted butter.
Cut into Pieces: Cut the butter into even pieces to ensure uniform melting.
Heat: Place the butter in a light-colored pan (to better see the color change) over medium heat.
Stir: As the butter melts, stir it continuously to prevent burning.
Watch for Color Change: Once the butter turns a golden brown color and emits a nutty aroma, remove it from the heat.
The moment of browning is crucial; too little time and the flavor doesn't develop, too much and it turns into burnt butter.
The Food Science Behind Brown Butter
The magic that transforms ordinary butter into a gourmet ingredient occurs through the Maillard Reaction. As the butter heats up, water evaporates, leaving behind the milk solids which then react with the sugars to create new flavor compounds. This reaction turns the butter from yellow to a delightful brown and creates a rich, nutty flavor.
What Can You Use Brown Butter In?
Brown butter is incredibly versatile. It can be used in a plethora of recipes, enhancing the flavors of cakes, cookies, sauces, and even savory dishes like pasta and risotto.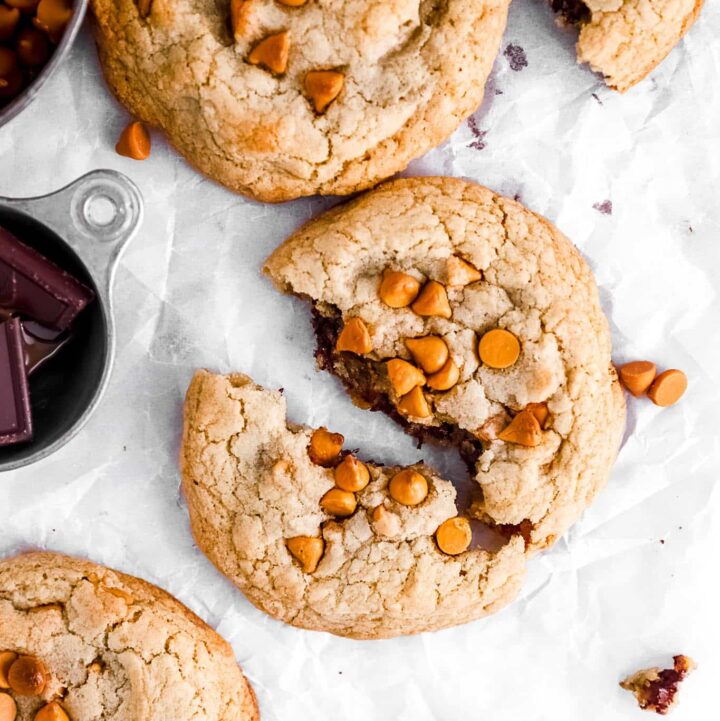 Is Browning Butter a Chemical Change?
Yes, browning butter is indeed a chemical change. The Maillard Reaction represents a form of non-enzymatic browning where amino acids and reducing sugars interact, creating new flavor compounds and changing the color of the food.
What is Special About Brown Butter?
The unique flavor profile of brown butter, along with its ability to add depth and richness to dishes, sets it apart in the culinary world. Besides, the process of browning also affects certain compounds in butter. For instance, a study showed that the levels of certain compounds like Nε-carboxymethyl-lysine (CML) and 5-hydroxymethylfurfural (HMF) change as butter is cooked.
Brown Butter or Browned Butter?
Both terms are used interchangeably in the culinary world, although "browned butter" is often preferred as it describes the process the butter has undergone.
***
Brown butter is more than just melted butter; it's a journey of transformation where simple butter is elevated through a dance of chemistry and heat. The next time you drizzle that golden, nutty, browned butter over your dish, you'll appreciate the rich science that accompanies its rich flavor.